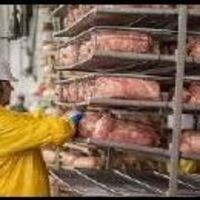 Fall 2018 Monday and Wednesday 8:40 am - 10:20 am CRN 18192 ENVR3150 Food Security and Sustainability Seats are open now for this new course! Discusses the science of sustainable agriculture and mariculture, and examines the issues related to...

Ceremony Date: Sunday, June 10, 2018 Location: Cornish Playhouse, 201 Mercer St, Seattle, WA 98109 Time: Graduates arrive at 12:00 pm ; ceremony to begin at...

Enter a raffle: win one of two $100 gift cards! Go to: https://tinyurl.com/InternationalBodyImage For more information...

How is computer science used to fight cancer? Determine what movie YOU would enjoy? Drive a car? Break into Tech – and learn how we use computer science to...

Volunteers needed to participate in a study to improve presentation experience. It takes 90 minutes and pays $25. Researchers at Northeastern University...

What's in Your Fish? Participate in this interactive forum and share your thoughts! Learn how toxic pollution contaminates aquatic ecosystems and the fish...

Volunteers are needed to test a new method for health education. It takes one hour and pays $15. Researchers at Northeastern University are...

Are you on social media? We want to learn about your views on social media. Complete an online survey: http://tinyurl.com/SMresearchstudy Participation is...

If you are looking for one-on-one tutoring to excel in your statistics course this semester, or needing guidance/support on the statistical analysis of a...

Speaker: Dr. Can Xie, Peking University, China Title: A Moving Landscape of Animal Magnetoreception: How Do Animals Sense the Earth's Magnetic Field?...

Wiendelt Steenbergen, Ph.D. Group Leader, Biomedical Photonic Imaging Group Vice-dean Research, Faculty of Science and Technology University of Twente,...