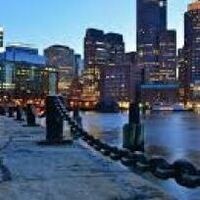 EEMB 3470/3471 Coastal Ecology and Sustainability + Lab Lecture Tue Fri 9:50 - 11:30 | Lab Tue 1:35 - 5:40 Get into this course today! CRN 38225 and 38226 This course will provide an integrated exposure to issues surrounding the ecology and...

RENEW an interfaith retreat To register, please visit: bit.ly/RENEW18 See our flyer posted below! A weekend away from the city with friends of different...

R. STRAUSS Metamorphosen Septet Fred LEHRDAL Waltzes J. STRAUSS, Jr. (Arr. BERG) Wein, Weib und Gesang, Op. 333
Title: Rethinking Query Execution on Big Data Speaker: Dan Suciu, Professor of Computer Science at the University of Washington Location: Northeastern...
Marshall Brain, Founder of HowStuffWorks and Director of the Engineering Entrepreneurs Program at North Carolina State University, will be speaking at the...

Presented by David Sittenfeld, Forum Program Manager, Museum of Science How to engage laypeople in informed, usable decision-making activities about...

This workshop is presented by a current international Ph.D. student. Learn about the Forbidden City, the Great Wall, the bylanes of old Beijing and dramatic...
Join us for a lively debate on ways of reading with Professor Laura Green, Professor Hillary Chute, and Doctoral Candidate Bill Quinn! In this spring's...

Dr. Qiaobing Xu Associate Professor, Department of Biomedical Engineering, Tufts University Engineering Nanoparticles for Intracellular Delivery of...

Come watch Northeastern women's hockey team take on the Boston University Eagles.

GWISE is starting the year with a Leadership Development workshop, with special guest Steve McGonagle of the Gordon Institute of Engineering Leadership. In...